TOUCH SHIP WRECKS FROM TWO WORLD WARS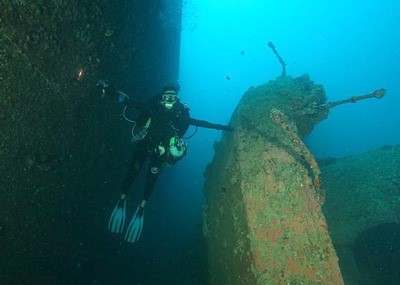 Hafa Adai!
Let's driving around a tropical island Guam is nice and refreshing!
The SMS Cormoran rests 110 feet below the water of Apra harbor on her port side. The German ship was scuttled at the outbreak of the U.S. entry into WWI. A Japanese cargo ship, the Tokai Maru, which was sunk during WWII leans up against her screw. The site marks the only place in the world where wrecks from two different countries and two different wars are nearly touching.